Welcome to Kingfisher Primary School and Children's Centre - proud to be part of the Griffin Schools Trust.
Admission to Secondary School - Children will be offered a school place on 3rd March 2014.
Admission to Primary School - Children will be offered a school place on 16th April 2014.
KS2 Teacher Vacancy for September - Visit our Vacancies Page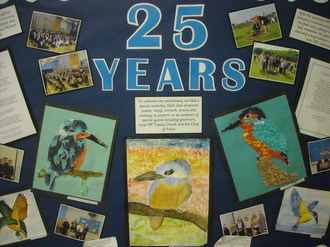 Our next Parents' Forum will be on Monday 17th March at 2pm, all are welcome, it will be an informal meeting about the academisation and chaired by Mr Veale - Head Teacher and Mrs Jennie Thomas - Chair of Governors
In Term 4, children at Kingfisher will begin their new learning topics. Here is a brief overview of each topic split into the different year groups:
Foundation Stage are learning about snow and ice as well as about Dinosaurs
Year 1 are learning about 'Jungles'- 'What on earth is that noise?'
Year 2 are learning about 'Food'- 'Why do we cook certain foods?'
Year 3 are learning about 'Heroes and Villains'- 'Who is your hero?'
Year 4 are learning about 'The Egyptians'- 'Why were the pyramids built in Egypt?'
Year 5 are learning about 'The Ancient Greeks'- 'What did the Ancient Greeks do for us?'
Year 6 are learning about 'a less Economically Developed Locality'- 'How might my life be different if I had been born somewhere else?'
Each learning topic is based around an enquiry question, which the children seek to answer during their topic lessons. The children are encouraged to use their literacy skills to help them learn about their topic work. This involves reading about the topic they are studying, both in books and on screen, engaging in a variety of different activities to develop their speaking and listening skills, as well as developing their writing skills in a variety of ways.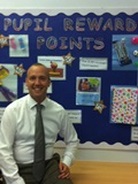 HERE IS OUR VISION FOR KINGFISHER
At Kingfisher we pride ourselves on encouraging children to enjoy learning in a safe and caring environment. Kingfisher is a place where new activities can be attempted without fear of failure and where ambition is encouraged. In this supportive environment every pupil is able to fulfil their potential.
PROUD TRADITIONS, WIDE HORIZONS, HIGH ACHIEVEMENT