Welcome to Kingfisher Primary School and Children's Centre- proud to be part of the Griffin Schools Trust.
Admission to Primary School for September 2014 opened 16th September 2013 and closes 15th January 2014 - you can collect an Admission Booklet from the school office. You need to apply if your child was born between 1st September 2009 and 31st August 2010
Tours of the school are being held on Friday 15th November at 9am - Tuesday 26th November at 1.30pm and Monday 9th December at 9am, please contact the school office to book onto one of these tours.
...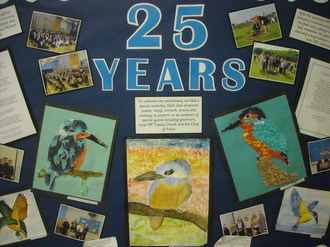 In Term 2, children at Kingfisher will begin their new learning topics. Here is a brief overview of each topic split into the different year groups:
Foundation Stage are learning about ' Guy Fawkes as well as the different aspects of Christmas'
Year 1 are learning about 'Toys'- 'What toys did you play with when you were younger?'
Year 2 are learning about 'Famous Events'- 'How do we know about the Great Fire of London?'
Year 3 are continuing to learn about 'Invaders and Settlers'- 'Why do people come to Chatham?'
Year 4 are continuing to learn about 'The Tudors'- 'Who were the winners and losers in Tudor times?'
Year 5 are continuing to learn about 'The Victorians in the local area'- 'Why is Charles Dickens important to Medway?'
Year 6 are continuing to learn about 'Survival'- 'What does it take to be a survivor?'
Each learning topic is based around an enquiry question, which the children seek to answer during their topic lessons. The children are encouraged to use their literacy skills to help them learn about their topic work. This involves reading about the topic they are studying, both in books and on screen, engaging in a variety of different activities to develop their speaking and listening skills, as well as developing their writing skills in a variety of ways.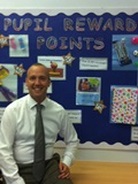 HERE IS OUR VISION FOR KINGFISHER
At Kingfisher we pride ourselves on encouraging children to enjoy learning in a safe and caring environment. Kingfisher is a place where new activities can be attempted without fear of failure and where ambition is encouraged. In this supportive environment every pupil is able to fulfil their potential.
PROUD TRADITIONS, WIDE HORIZONS, HIGH ACHIEVEMENT